Economic Pink
Wherein my White TWSBI ECO (Fine) is paired with Pilot Iroshizuku Momiji.
On my White TWSBI ECO (Fine) joined its comrades when it was filled with Pilot Iroshizuku Momiji. The pen was in use for one month and was emptied and cleaned on , saying good-bye to its fellows.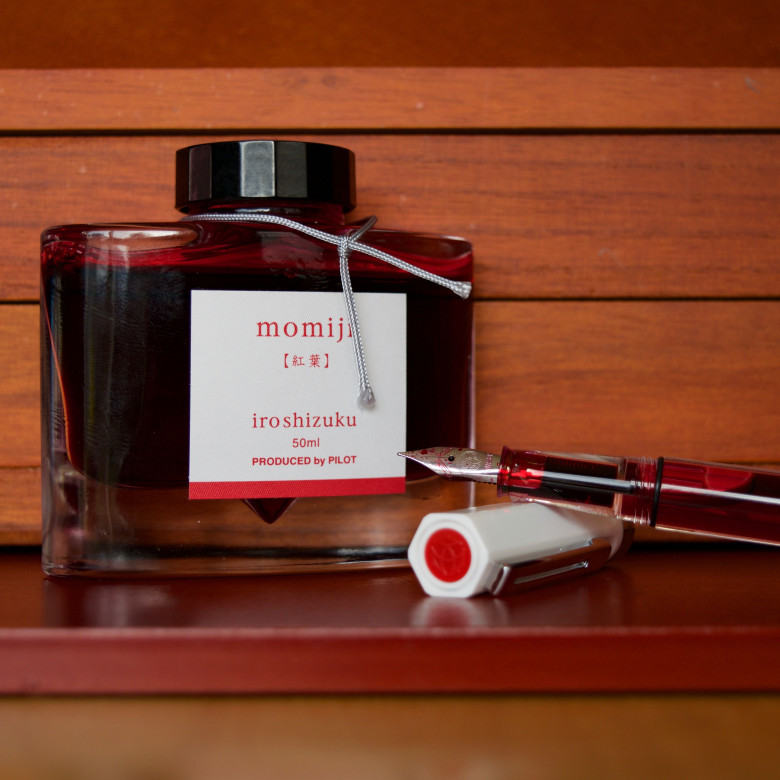 Thoughts Before Filling
I had such fun using my TWSBI Eco that I really didn't want it to leave my rotation, so it's back after a quick bath. Somehow I got it into my head that a pink-red color fits with the Christmas festivities. Maybe there too many girls in the house; maybe I'm thinking of poinsettias; maybe I'm associating this ink with Christmas because it was a Christmas gift some years back. Regardless it is now in use in time for Christmas.
Normally I shy away from using red inks in clear demonstrators, but I have used this in my Model 40P and it cleaned up great. Even so, this pen isn't so expensive that replacing it is out of the question.
Thoughts After Cleaning the Pen
I still really enjoy this pen, and I quite enjoy the ink. However, I noticed quite a lot of burping, so much so that I decided to empty and clean the pen before I had used up all the ink.
Related Articles