Vibrant Inspiration
Wherein my Blue Pelikan M805 (0.5mm CI) is paired with Waterman Inspired Blue.
On my Blue Pelikan M805 (0.5mm CI) joined its comrades when it was filled with Waterman Inspired Blue. The pen was in use for 11 months and was emptied and cleaned on , saying good-bye to its fellows.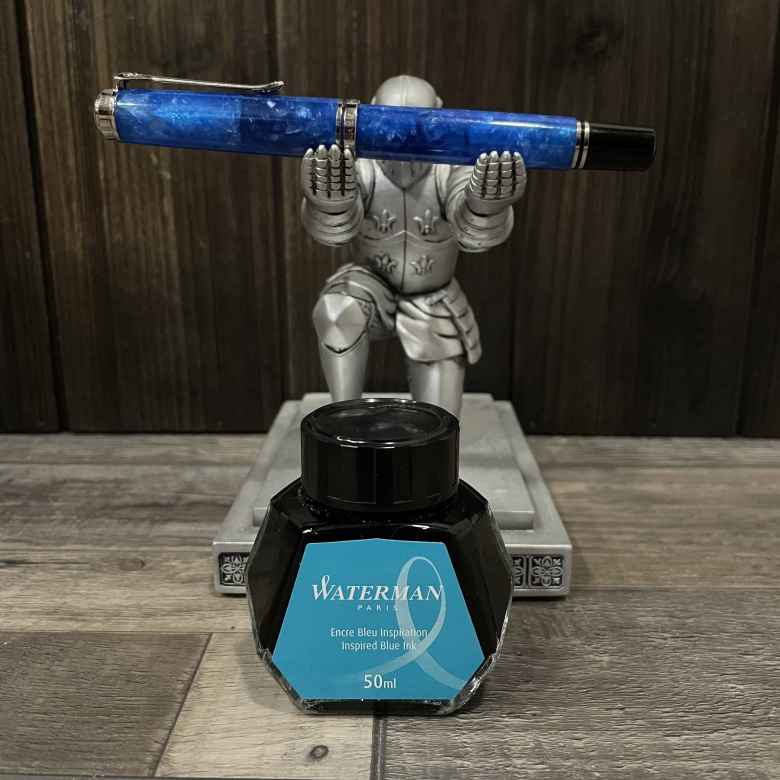 Thoughts Before Filling
Tomorrow we are heading out on vacation for a week. I have it in mind to bring my M805s because I enjoy them and it's been too long since I've used them. I don't think I've ever used Inspired Blue so I thought I'd give that a shot as well and enjoy a new experience.
Thoughts After Cleaning the Pen
This particular entry stands as testament to my perception of time. That I filled this pen eleven months ago comes as something of a shock to me. That it took me elven months to write it dry even more so, except that in the same amount of time I've used other blue and turquoise inks and have a current habit of changing hues each day. I already miss this pen, having wanted to use it this morning, but I think I'll clean it and let it rest for a bit and try to write some other pens dry.