Optimum Blue Black?
Wherein my Clear Aurora Optima (Medium) is paired with Aurora Blue Black.
On my Clear Aurora Optima (Medium) joined its comrades when it was filled with Aurora Blue Black. The pen was in use for about 6 months and was emptied and cleaned on , saying good-bye to its fellows.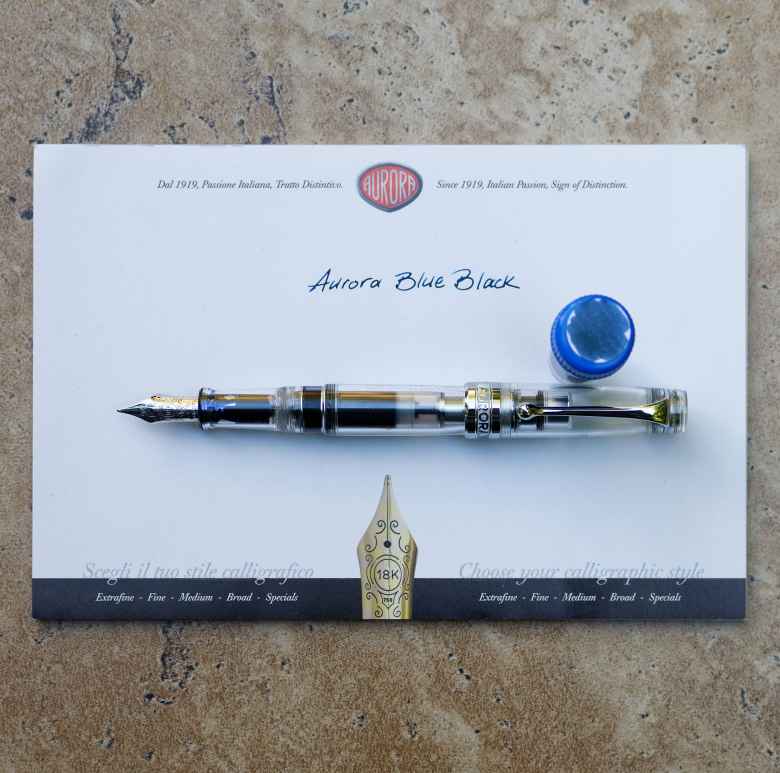 Thoughts Before Filling
I was given six ink samples for Father's Day, and today I decided I want to try them all out! This combination was an obvious choice. I've been wanting to use my Optima again and now I have a great reason do so.
Thoughts After Cleaning the Pen
I reinforced that I love Aurora nibs and that I rarely have situations in which a medium nib works for me. I still enjoy this using this pen when I can, and the ink was a good blue-black. I suspect I'd get more use out of this pen with a fine or extra-fine nib.