Moonlight in a Vacuum
Wherein my Clear TWSBI Vac Mini (IF) is paired with Pilot Iroshizuku Tsuki-yo.
On my Clear TWSBI Vac Mini (IF) joined its comrades when it was filled with Pilot Iroshizuku Tsuki-yo. The pen was in use for one year and was emptied and cleaned on , saying good-bye to its fellows.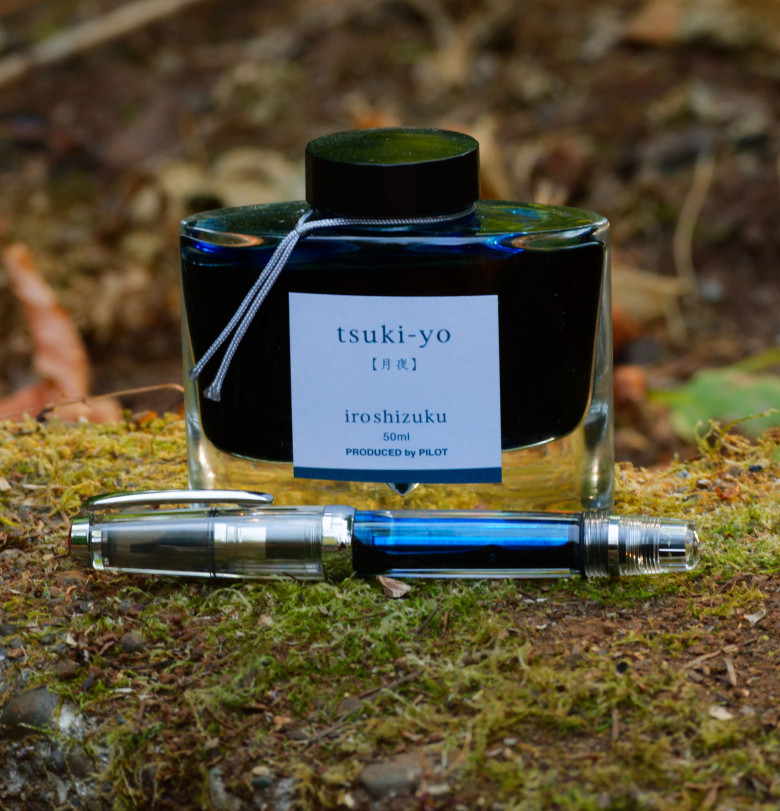 Thoughts Before Filling
I just finished putting an italic grind on this nib and wanted to give it a test-drive. I've not used Tsuki-yo in some time and I'm in the mood for its color.
Thoughts After Cleaning the Pen
I'm not sure what happened here that this one fill lasted a year. I love the pen; its nib is as close to perfection as I can imagine. The ink is nice. I like it; I'm glad I bought a bottle. When I wrote with this pen I was almost always surprised at the rich color of the ink as it hit the page, so much so that it always gave me pause to consider why I wasn't using the pen more often. The ink isn't vibrant like some of the others I gravitate toward. Somehow, in my mind, it slips under the radar and I forget that I have that color available and that I like that color. There are a few inks that do this and I still don't quite fathom the why behind it.