Model Verdigris
Wherein my Solid Ice Franklin-Christoph Model 66 (IF) is paired with Rohrer & Klingner Verdigris.
On my Solid Ice Franklin-Christoph Model 66 (IF) joined its comrades when it was filled with Rohrer & Klingner Verdigris. The pen was in use for 2 months and was emptied and cleaned on , saying good-bye to its fellows.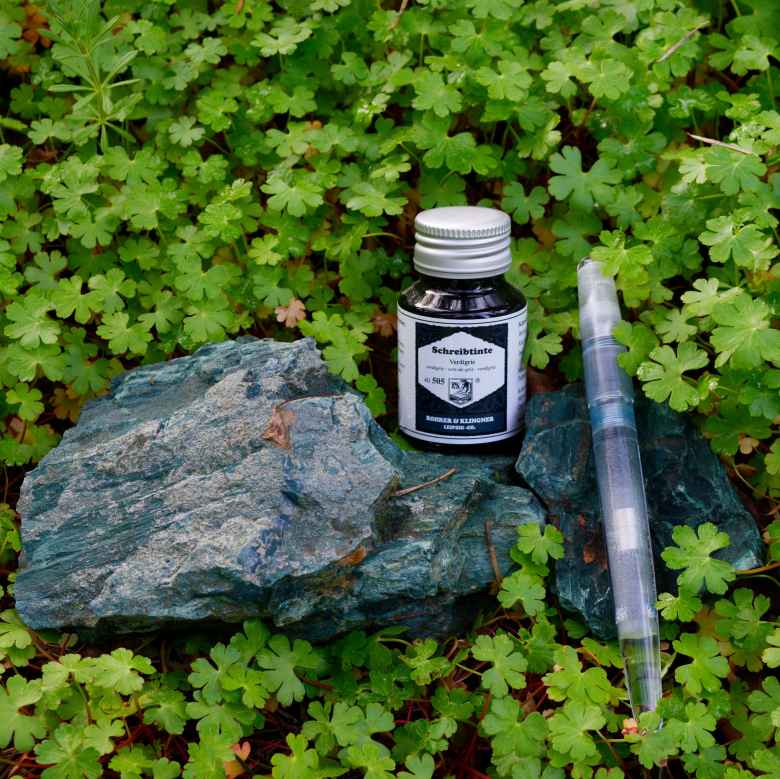 Thoughts Before Filling
I was reading a novella that described a medallion as covered in verdigris; it dawned on me that I haven't used Rohrer & Kingner's Verdigris in quite some time, and that the last few times I used it I really liked it. I debated on what pen to use and decided it was time to put my Model 66 to work again. This time I used the converter as I'm going to end up with a large number of inked pens and if this were eye dropper filled it would remain inked for many months and that doesn't sit well with me, especially given that I want to fill it with Shin-kai next (and soon).
Thoughts After Cleaning the Pen
I experienced some skipping this time around, but not on all papers. That made writing with this pen frustrating; in the end I found some paper that worked well and worked to write the pen dry. I noticed that the ink came out almost black this time, and didn't have that teal color I recall from the past. It could be the nib is too wet for this ink. I doubt I'll use this combination again.