Mini Pumpkin
Wherein my Clear TWSBI Mini (IM) is paired with Diamine Pumpkin.
On my Clear TWSBI Mini (IM) joined its comrades when it was filled with Diamine Pumpkin. I refilled it once; the last refill was on . The pen was in use for about 6 months and was emptied and cleaned on , saying good-bye to its fellows.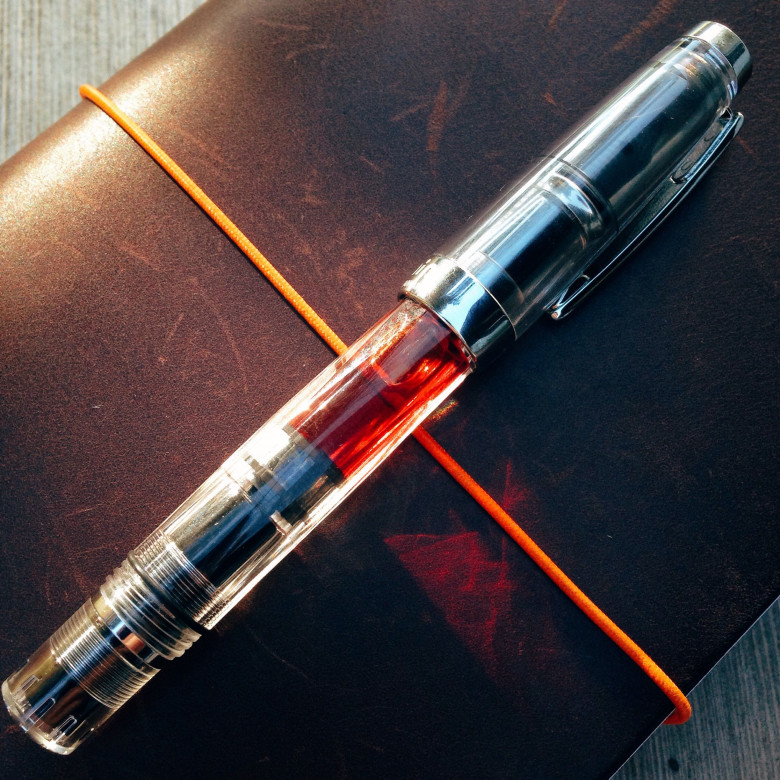 Thoughts Before Filling
I have a small number of orange inks and decided to sample some more. I have heard much of Diamine Pumpkin and seen photos of it so I decided I should give it a try.
Thoughts After Cleaning the Pen
The orange was quite nice. It's nothing special, but in this particular pen it glowed in a lovely manner in the barrel, and the wide italic allowed the ink to show. It was neither too bright nor too dull, so it was easily read.
Related Articles