Inspired Orange and Blue
Wherein my Orange TWSBI Diamond 580AL (IM) is paired with Waterman Inspired Blue.
On my Orange TWSBI Diamond 580AL (IM) joined its comrades when it was filled with Waterman Inspired Blue. I refilled it once; the last refill was on . The pen was in use for 6 months and was emptied and cleaned on , saying good-bye to its fellows.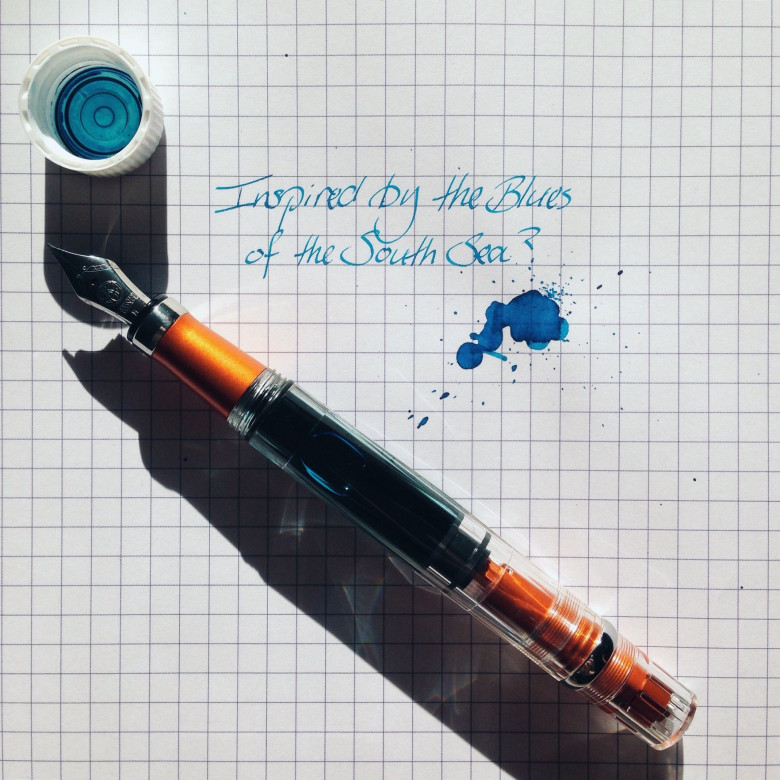 Thoughts Before Filling
At this point in my rotation I have no other pens with blue inks, and an orange and blue combination is rather striking in a pleasing sort of way. I am continuing sampling my turquoise/blue inks and chose Waterman Inspired Blue because I had two 2ml samples of it.
Thoughts After Cleaning the Pen
I quite liked this combination. The ink is a beautiful blue turquoise and it contrasts nicely with the orange aluminum. I expect this combination will return in the future and I'm likely to eventually add a bottle of this ink to my collection.
Related Articles