Flying the Deep Cerulean Blue
Wherein my Blue Diplomat Aero (Extra Fine) is paired with Pilot Iroshizuku Kon-peki.
On my Blue Diplomat Aero (Extra Fine) joined its comrades when it was filled with Pilot Iroshizuku Kon-peki. The pen was in use for about 2 months and was emptied and cleaned on , saying good-bye to its fellows.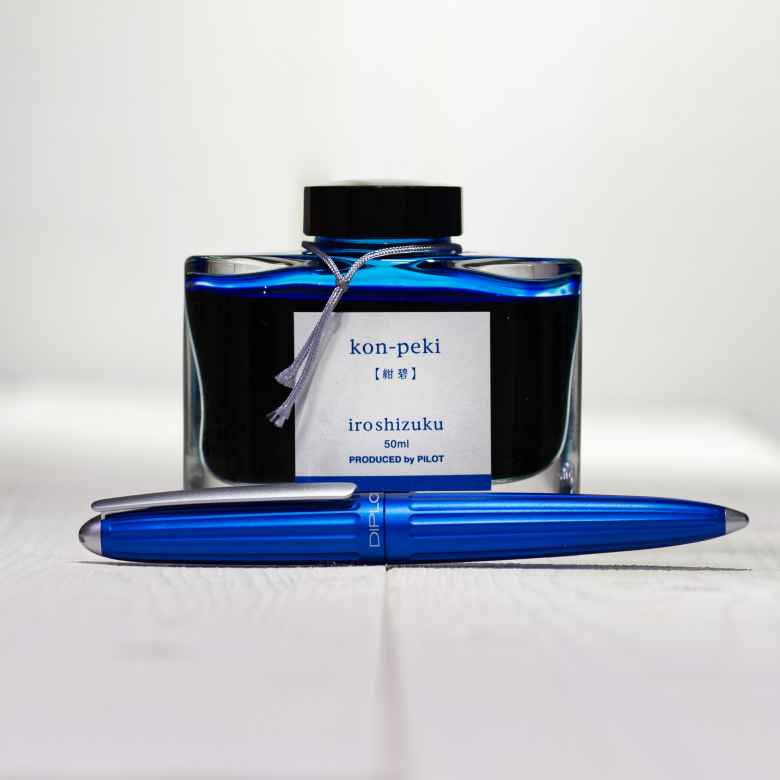 Thoughts Before Filling
I got a new pen over the holidays and I want to try it out. I figured Kon Peki would be a great match for the blue of the pen body, and it's been a while since I've used it, so here we go!
Thoughts After Cleaning the Pen
At first, I thought the step down from the body to the section would bother me, but after writing this pen dry I realize I never noticed. What I did notice is a well balanced pen with a wonderfully smooth nib; I have no inclination toward grinding this nib to an italic, I like it that much. The entire time I had this pen on display it put a smile on my face; who doesn't want a zeppelin inspired pen? The ink matched the color of the pen well, and I have no complaints there. Overall, I'm quite pleased.