Economizing Fort Pitt
Wherein my Blue TWSBI ECO-T (IF) is paired with Birmingham Fort Pitt Blockhouse Sepia.
On my Blue TWSBI ECO-T (IF) joined its comrades when it was filled with Birmingham Fort Pitt Blockhouse Sepia. The pen was in use for one year and was emptied and cleaned on , saying good-bye to its fellows.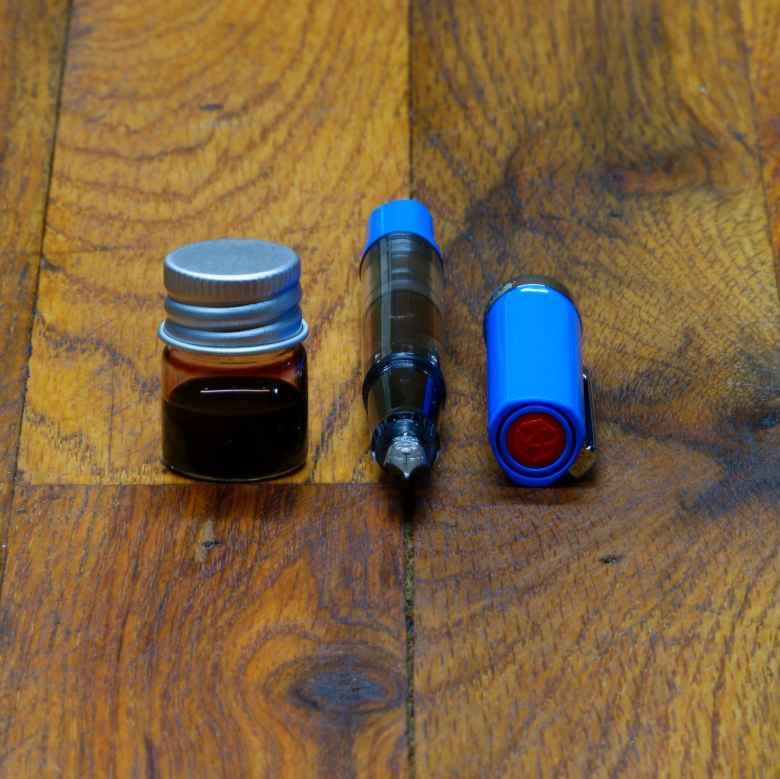 Thoughts Before Filling
I recently finished working on this nib, and have had this sample of Birmingham's sepia I've wanted to try. So, since I wanted to try both the new pen and a new ink I put them together, as is my wont. I have no real expectations here except that I'll enjoy the pen itself and that the ink will be somewhat pleasant to use.
Thoughts After Cleaning the Pen
I'm surprised this took a year to write dry considering how much I've come to love the nib. I wish I could say I have all confidence that I can repeat this nib grind, because it has been my favorite journalling pen. The nib is quite conservative when it comes to ink, so that is part of why it has been in use on a single fill for so long. It was not until July that I started using it consistently for journalling (I alternated between this pen and a pen with a contrasting ink color, which adds a nice visual effect to my journal). I'm ambivalent on the ink. It's a good ink, but it doesn't stand out enough for me to justifiably get a bottle.